Silent Key
William G. Pierpont N0HFF
"What Hath God Wrought!"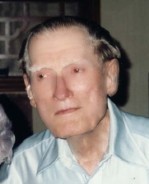 We regret to inform you, N0HFF William G. Pierpont has passed from this life.
From: his brother Ken KF4OW (kf4ow@juno.com)
Dear special Friends of my bother Bill Pierpont, N0HFF
Bill's lovely wife Enid called on Tuesday to let me know that his physical condition was deteriorating rapidly, and that the doctors had said he had only a few days remaining with us. Their daughter, Jocelyn had been called to try to come home as soon as her work schedule would permit.
This morning, Enid called to tell me that Bill is no longer suffering and is now safe in the arms of his Lord and Savior, Jesus Christ. His upward call & home-going was at about 6:15 Central Standard Time, February 20, 2003. For his Amateur Radio friends, Bill became a Silent Key at about 1215 UTC. Interment at a Graveside Ceremony late in the morning on Monday, February 24th, 2003
This will be followed with a Fellowship Luncheon at their Church at Noon. At 1:00 PM, CST, February 24th, there will be an "In Memory Service" in the Church Sanctuary with several participants and a Message by the Pastor, Rev. Tom Macy.
At that service, flowers and other types of 'memorials' are considered appropriate.
Their daughter, Jocelyn, is expected to return to her office in Atlanta, Georgia, within days. She has made several trips to see her parents and rendered much help during those visits in the past year. These trips have taken most of her regular vacation time, and been filled with many difficult decisions and tasks.
Please pray for Jocelyn for comfort and peace during these difficult times ahead.
I want to express my personal "Thanks" to the many of you, who have sent many kind messages through me and also, to those of you who kept Bill and Enid in your daily prayers, that God's great grace would be "entirely sufficient". Bill's Christian life and witness in his own community, and to the Christian world was to the glory of Almighty God.† Through his skillful Biblical research and language expertise, Bill co-authored a publication some years ago of the first "genuinely new" book in a century: "The New Testament in the Original Greek according to the Byzantine/Majority Textform".† He continued to assist in further similar efforts until his health no longer permitted that activity. His technical talent and contributions in the field of aircraft structural dynamics and flight safety were very "pertinent".
Similarly, his contributions in the Amateur Radio 'world' have been "very significant" with his unique research and the publication of his excellent book "The Art & Skill of Radio-Telegraphy", which has been translated and published in several languages already.
Though the Family sorrows with his ascension to Glory, the world has been positively impacted by his life and contributions. With loving regards to all of you and 73, but KLU is now needed!
Bill's "lil" brother Ken, KF4OW
Yorktown, VA
NOTE:
TASRT has made arrangements to continue to publish Bill's book The Art and Skill of Radio-Telegraphy on a no (Zero) profit basis.
Enid F. Pierpont
1917-2003
Enid Elaine Feese Pierpont was born on November 11, 1917 in Hutchinson, Kansas the daughter of Glenn Virgil Feese and Charlotte Marie Martin Feese. She was married to William G. Pierpont on March 11, 1939 in Wichita, Kansas. To this union three children were born, Adele, James and Jocelyn.
Enid was a deeply devoted Christian and a member of First Evangelical Free Church. She was a faithful wife, mother and homemaker. She supported her husband's scholarly work in the Greek New Testament and her children's varied interests. Enid was also a Bible scholar and teacher in her own right, teaching Sunday School classes and home Bible studies throughout her adult life. Many appreciative students from those Bible classes visited her in her final days. Enid was also a writer and artist, publicly acknowledged for her original bead flower arrangements, quilts and wall hangings. Even after Bill's death last February, she had some ambitious goals for writing a book, which was not completed due to her sudden decline in health this summer.
Enid was preceded in death by her parents, hers sister Maurine F. Scott, her husband Bill, her son James in 1973, and her eldest daughter Adele, in 1980. She is survived by her daughter, Jocelyn Perczak of Wichita, KS; her brother Gerald Feese and his wife Beth of Kearney, NE; her brother-in-law P. Kenneth Pierpont and his wife Nancy of Yorktown, Virginia; nieces, nephews, great nieces and nephews. Enid touched many lives in the family and community and will be missed greatly.
I would like to add a personal reflection at this time. I have had the privilege of knowing Enid as her pastor for the past eighteen (18) years. It wasn't long after I came to Wichita that I realized both Bill and Enid Pierpont were very serious students of the Bible. That kind of person can put a pastor a little on edge as you realize that their in-depth study of the Bible and theological insight could be intimidating. But that was not the case. It has turned out to be a great privilege and blessing as the Pierpontís were a couple I could interact with on a deeper level and gain many insights from their study of Scripture. Even when they had a different perspective on a scriptural issue, it was always expressed with tremendous kindness and grace. They were both great encouragers; especially Enid who was so very affirming.
I also noticed that even with their deeper study of Scripture than most, that did not distance them from others; rather many people of all ages were drawn to them to be taught in the Scriptures. Many younger individuals and couples were brought to deeper understanding of biblical truth as they spent time with Bill and Enid. I considered them to be very special friends, and will miss them greatly as will be the same for many of you.
TASRT Home Page

E-Mail: info@tasrt.ca